Natsue Way Recreational Complex, Middleton MA.
JCLA designed this park to utilize space on a capped landfill. The park will include, three multi-purpose rectangular fields, a baseball field, two playgrounds, basketball and tennis courts, two playgrounds, shade structures, comfort stations, parking, and walking trails with fitness stations. The park is currently awaiting construction funding.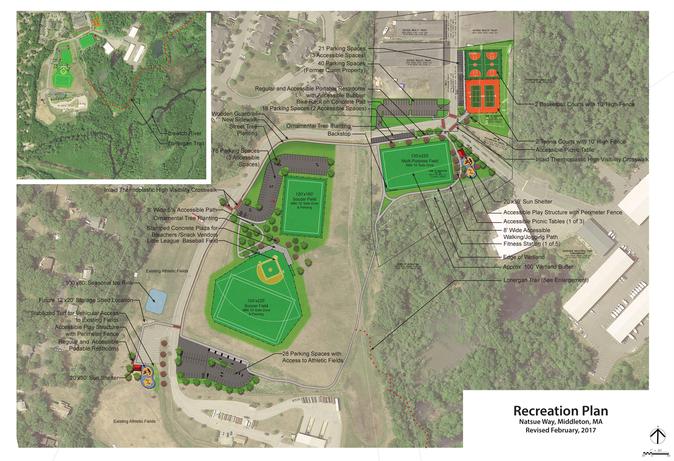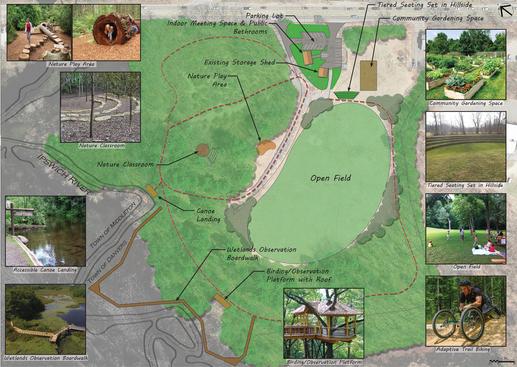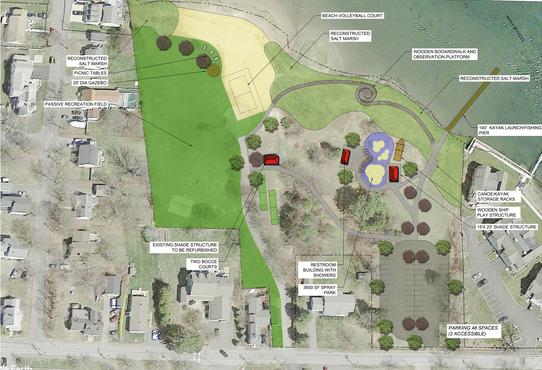 Lebels Grove & Sandy Beach Park, Danvers, MA.
JCLA successfully negotiated the Lebels Grove (top left) park components under the DWSP grant program of the MassDEP to create a park geared toward environmental education and interaction with nature. The park is also designed to meet or exceed the inclusion standards of the All People's Trail Initiative.
Sandy Beach was designed with elements focused on both passive and active recreation to allow users of the park access to the Porter River.